Would you like to know what's in the air around you? With our air quality analyzer you will be able to know it.
Antes de nada: si quieres la información de la página en castellano da clic aquí. Si ho vols llegir en català, fes-ho aquí.
I present you HAC STAR, a monitor that makes constant readings of the environment where it is and informs you of what you are breathing.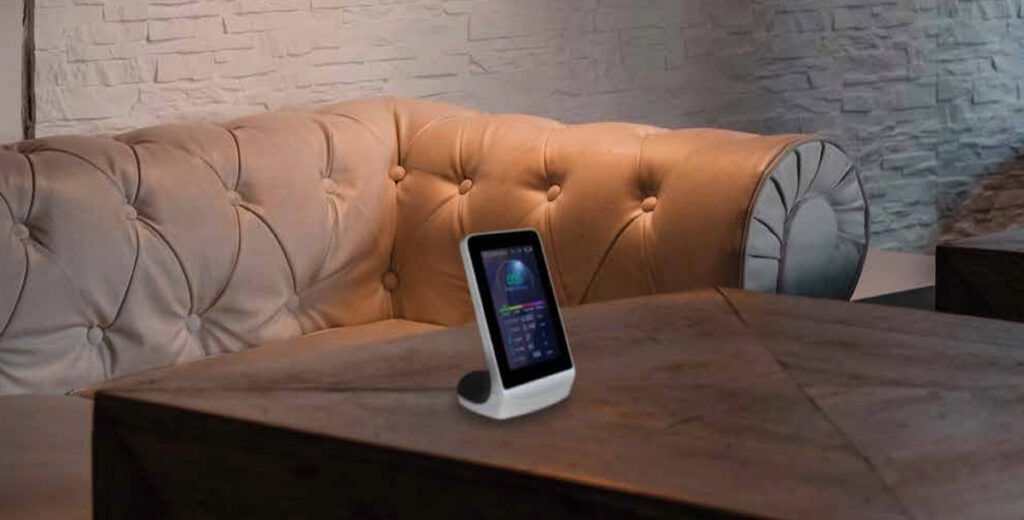 With it you will be able to know the concentration of carbon dioxide around you, the index of chemical agents found in the environment, the measurements of the organic particles that exist or the quality of the air itself. Besides, you will be able to know other factors of the air such as the humidity level or the temperature.
The perfect complement
HAC STAR lets you know what is around you and select the best treatment to guarantee health. You can look at our purifiers from the Star Health catalog by clicking here and start breathing better.
Without a doubt, HAC STAR is the perfect complement to breathe and start improving your health and quality of life.
It is small and has been duly tested so that its analysis gives you a 100% sure result.
HAC STAR the perfect complement to improve health.
Economical and reliable. It is waiting for you on the other end of the phone (you have the number below) or filling out a simple form.