Do you need to disinfect more than one place? Does your office have more than one room and you don't want to spend your money on a generator for each of them?
If what you are looking for for the new normal is an ozone generator that has power, is reliable, economical, has resistance and can be moved wherever you want; our OZONPURE portable ozone generator is what you are looking for.
Antes de nada: si quieres la información de la página en castellano da clic aquí. Si ho vols llegir en català, fes-ho aquí.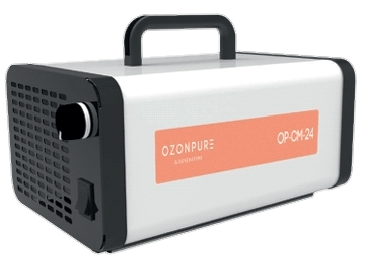 This little one can produce such a dose of ozone that in a couple of hours you will have disinfected the place you want. The portable ozone generator must be used without people present; do not worry about giving it off, with the timer it has you can program it and continue doing your tasks while you wait for the room to be ventilated.
Small in size, it does not take up much space and will practically go unnoticed where you leave it. It can be carried from one side to the other since its weight does not exceed 3 kilos (to give you an idea, a full shopping cart weighs more).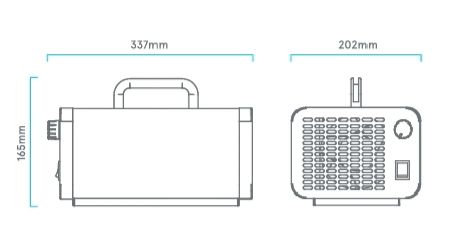 It does not consume much electricity (you do not have to worry about the electricity bill) and its power will leave your room, premises, business, store or whatever you need completely disinfected. Its aluminum casing gives it great resistance and protection.
It can be yours for very little a month. If you want to know more about him, call us by phone or fill out the form below.
Our staff is waiting you!