Do you own a
bar
? Do you run a
hairdresser
? Are you afraid that your business is not a safe place to serve your customers?
At Star Holding we have the solution for your headaches and thus comply with current legislation on cleaning establishments: we offer the new Portable Ozone Generator Cannon for sale. With it you can disinfect the entire surface of your premises (whether they are hairdressers, shops, bars, restaurants, etc.).
Antes de nada: si quieres la información de la página en castellano da clic aquí. Si ho vols llegir en català, fes-ho aquí.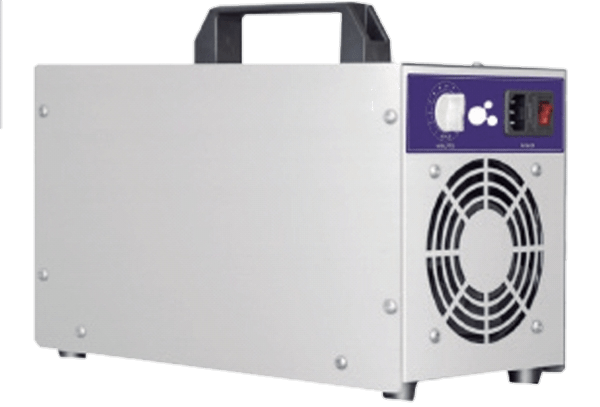 But: why use ozone?
Ozone is a gas that, when in contact with other compounds, oxidizes them. In other words: it destroys them. Among all those components that disinfects are viruses, bacteria or fungi.
It does not have large dimensions so you will not have to worry about it taking up too much space. No installation required so forget about that concern. On the other hand: it has a fully patented ozone generating cell and thanks to its timer, you can forget to keep an eye on it while you are working.
It is indicated for use in shock treatments in rooms (that is: it is recommended that there are no people when working), premises, shops, rooms, bars, surfaces, fabrics, and a long etc. Let's not forget the most important thing: being portable, it can go from one place to another with you and thus you can disinfect the terrain that you want without having to worry about anything else (except putting it where you want).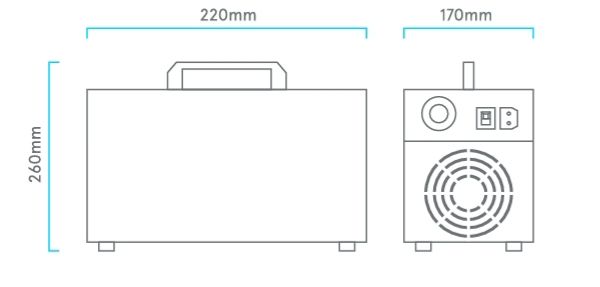 You want to know more? Call the phone that you have just below, write to us using the form that you will find here below. Say goodbye to viruses thanks to your new Portable Ozone Generator Cannon for just 50 euros a month.